Wayne Law Review Oversight Symposium
The symposium took place on March 25, 2022. You can find both panels' recordings and the symposium resources on the below page.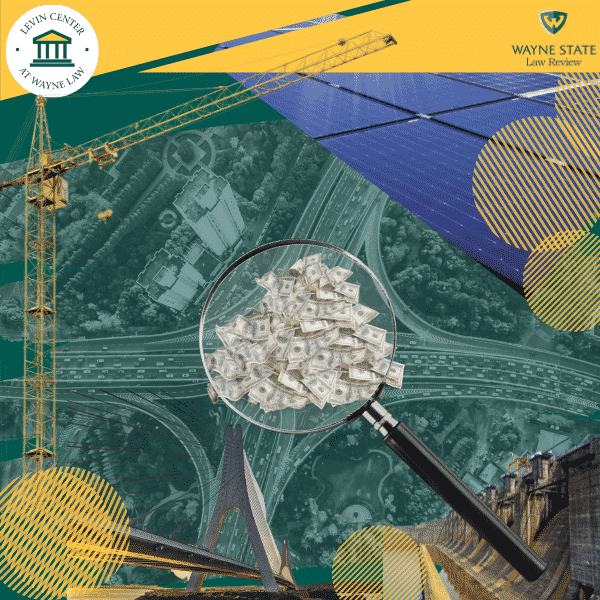 The Wayne Law Review and Levin Center for Oversight and Democracy co-hosted the 2022 Oversight Symposium:
Oversight, Infrastructure, and Federalism: Ensuring Transparency, Accountability, and Effectiveness of U.S. Infrastructure Investments
Friday, March 25, 2022
10.00 a.m. – 3.30 p.m. EST
Zoom Webinar
Read the Panels' Recommendations
The Infrastructure Investment and Jobs Act of 2021 is poised to send billions of taxpayer dollars from the nation's capital through the states to local communities to improve our roads, bridges, dams, broadband networks, electric vehicle charging stations, mass transit systems, and more.  To ensure the success of these historic infrastructure investments, action must be taken to prevent waste, fraud and abuse, and ensure the law lives up to its promise.  On March 25, 2022, the Levin Center and Wayne State University Law Review will present a one-day online symposium focused on meeting our infrastructure investment challenges and opportunities.  Scroll below to hear from a diverse group of experts, including academics, oversight practitioners, and affected communities, on steps that can be taken to safeguard our infrastructure investments.
Welcoming Comments (pre-recorded video)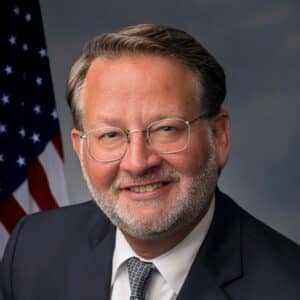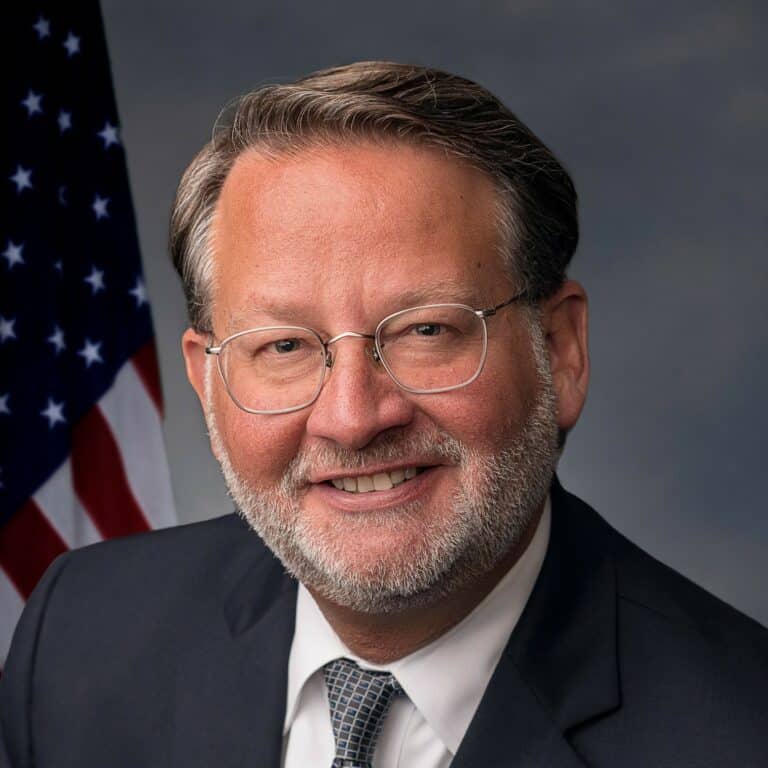 U.S. Senator Gary Peters (D-MI)
Senator Gary Peters represents the State of Michigan in the U.S. Senate since 2015. In the 117th Congress, Senator Peters is the Chairman of the Senate Homeland Security and Governmental Affairs Committee, which oversees the Department of Homeland Security and is the Senate's top oversight committee. He also serves on the Senate Armed Services Committee and the Senate Commerce, Science, and Transportation Committee.
Panel 1: Establishing Mechanisms for Oversight of Infrastructure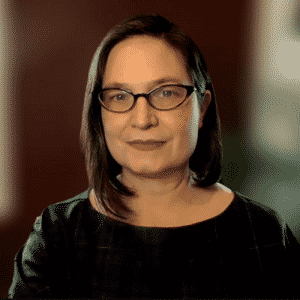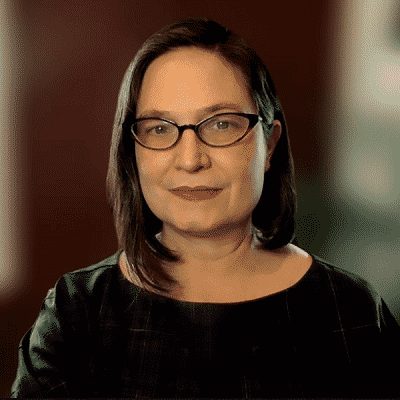 Director, Transportation for America
Beth Osborne is the Director of Transportation for America, a national nonprofit committed to a transportation system that connects people to jobs and essential services by all modes of travel no matter their financial means or physical ability. Beth served as Acting Assistant Secretary at the U.S. Department of Transportation, where she managed the TIGER Discretionary Grant program and the Secretary's livability initiative as well as supporting stronger vehicle fuel economy standards, the national freight commission and several safety initiatives. She also worked for Sen. Tom Carper (DE) as an advisor for transportation, trade and labor policy, legislative director for environmental policy at the Southern Governors' Association and legislative advisor to Reps. Ron Klink (PA-04) and Brian Baird (WA-03).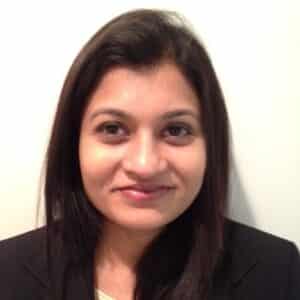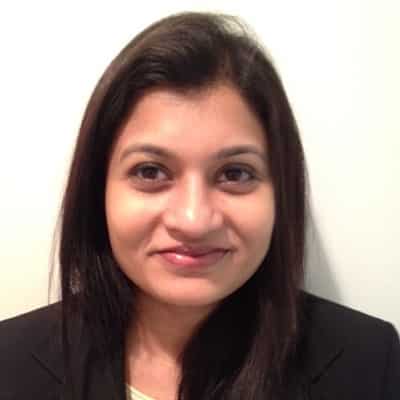 President & CEO, Coalition for Integrity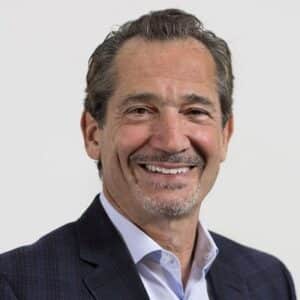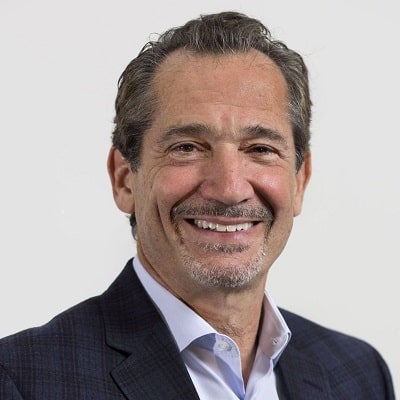 President, Center for Sustainable Energy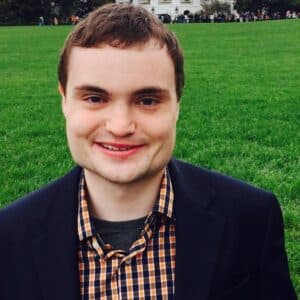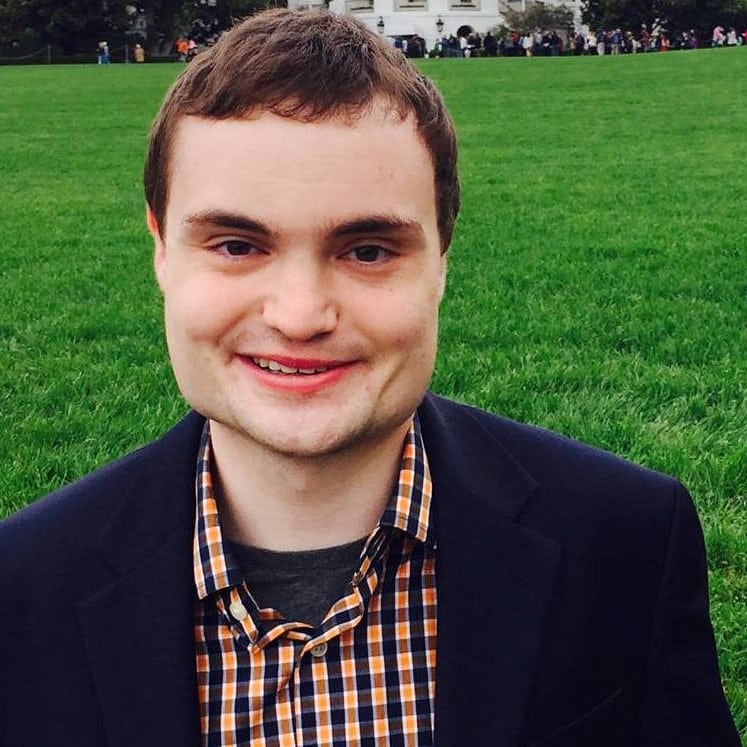 Senior Policy Advisor on Transportation and Infrastructure Issues, Congressman Jesús "Chuy" García (D-IL)
Shruti Shah is the President & CEO of the Coalition for Integrity, where she leads the Coalition's development and promotion of approaches to combat corruption in the public and private sector and raise ethics and integrity standards.
She is responsible for developing and implementing advocacy campaigns and building strategic partnerships with international organizations, senior government officials and private sector and non-profit representatives to ensure that laws against bribery and corrupt practices, and favoring transparency, are implemented, and effectively enforced.  She also works with companies and industry associations to compile best practices related to compliance with anti-corruption laws.  She leads Coalition for Integrity's work in promoting greater transparency and accountability to stem the flow of proceeds of corruption, with attention to reforms in the areas of beneficial ownership transparency. In recent years, she has also focused on issues related to federal and state ethics in the United States.
Ms. Shah has extensive experience in anti-bribery compliance and anti-corruption issues. Prior to joining the Coalition for Integrity (formerly Transparency International-USA), Ms. Shah spent over a decade working for Big 4 accounting firms (e.g., PwC and KPMG) in the United States, the United Kingdom and India.  In the United States, the focus of her experience was assisting private as well as public companies with complex financial statement fraud, anti-corruption/FCPA matters and accounting irregularities.  Ms. Shah has assisted companies in designing and monitoring their anti-corruption/FCPA compliance programs.
Ms. Shah is a contributing editor of the FCPA Blog and has been featured on CNN, PBS News hour, BBC and CSPAN.  She has been quoted in the New York Times, LA Times, Financial Times, Miami Herald, the Guardian, New Yorker magazine, the Huffington Post, Reuters, the FCPA blog, Compliance Week, Foreign Policy Magazine, Quartz, and GIR Just Anti-Corruption blog.  Her work has been published on the Huffington Post, Ethisphere and Devex.  She frequently speaks on anti-corruption/FCPA topics and has presented at various conferences and Universities.
She is a Chartered Accountant (India), a Certified Fraud Examiner, a Certified Public Accountant (licensed in Colorado) and has a Bachelor of Commerce degree from the University of Mumbai.
Lawrence (Larry) Goldenhersh is a lawyer-turned-entrepreneur turned nonprofit leader with 35+ years' experience in the sustainability and environmental sectors. As Center for Sustainable Energy president, he leads more than 230 staff who provide renewable energy program administration and advisory services for public and private stakeholders to achieve the equitable decarbonization of transportation and the built environment. Prior to CSE, Goldenhersh founded Enviance Inc., a leading environmental technology company, and served as its president/CEO from 1999 to the time of its sale to a private equity firm in 2015. Enviance pioneered the use of the internet to provide environmental management software to industry and government. At the time of the sale, the Enviance System was deployed in more than 60 countries, serving leaders in the utility and energy sectors, as well as the U.S. Department of Defense and Department of Energy.
Prior to founding Enviance, Goldenhersh was a partner at Irell & Manella, a Los Angeles law firm of more than 150 lawyers, where he served on the firm's management committee and specialized in complex commercial litigation. Goldenhersh sits on the board of Cleantech San Diego and on the Advisory Board of the Advanced Energy Center at Stony Brook University. He received his J.D. from the University of Virginia and a B.A. in political science from Duke University.
Alex Beckmann is currently a Senior Policy Advisor for Congressman Jesús "Chuy" García, who represents Illinois 4th Congressional District. Alex's primary responsibility is handling transportation and infrastructure issues for Congressman García, who is a member of the House Transportation and Infrastructure Committee. Before coming to Capitol Hill, Alex worked at Transportation for America for three and half years, where he specialized in surface transportation policy issues. 
Panel 2: Exercising Oversight of Infrastructure Performance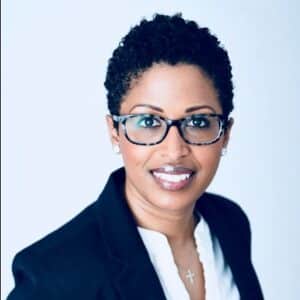 Portia Bamiduro – Moderator
 Technical Adviser to Senior Vice President, Global Corporate Affairs, Amazon
Portia Bamiduro is the Technical Advisor/Chief of Staff to the Senior Vice President for Global Corporate Affairs at Amazon. Prior to joining Amazon in 2018, Portia served as Chief Counsel on the Permanent Subcommittee on Investigations, and as Senior Counsel on the Homeland Security and Governmental Affairs Committee for U.S. Senator Tom Carper (D-DE). Before her time in the Senate, Portia worked as Senior Counsel for Congressman Elijah Cummings (D-MD) on the House Oversight and Government Reform Committee. During her time on Capitol Hill, Portia handled numerous oversight investigations on a wide range of issues, including compliance with the Federal Records Act, Hatch Act, and ethics disclosure laws, the IRS's review of applications for tax-exempt status, and the online purchase and shipment of illicit opioids. Prior to working on the Hill, Portia was a federal prosecutor for nearly eight years at the U.S. Department of Justice Antitrust Division, where she investigated and prosecuted international price-fixing and bid-rigging cartels and other white-collar crime. Following the completion of three judicial clerkships, Portia began her career in private practice, where she focused on general commercial litigation and antitrust matters. Portia earned her bachelor's degree from the University of Richmond and her law degree from American University's Washington College of Law.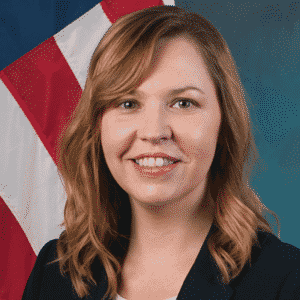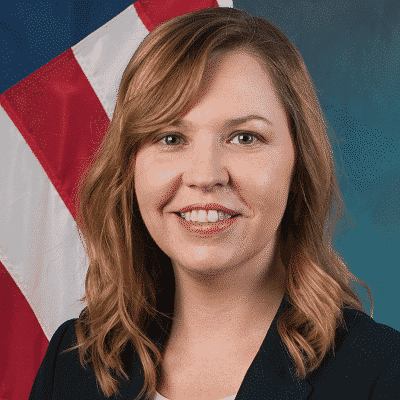 Director for Physical Infrastructure, GAO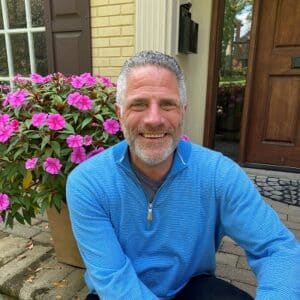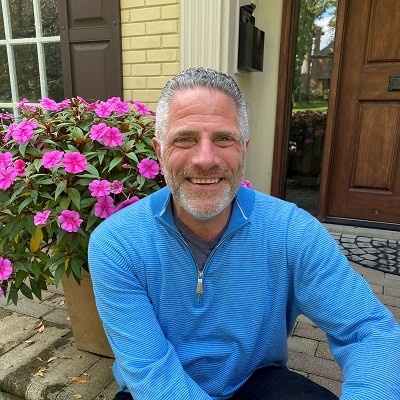 Michigan Lead, Gordie Howe International Bridge Project & Adjunct Professor, University of Michigan Law School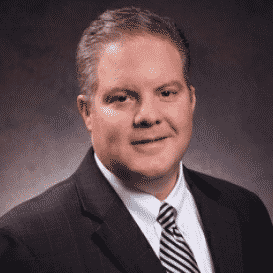 General Counsel, Four Lakes Task Force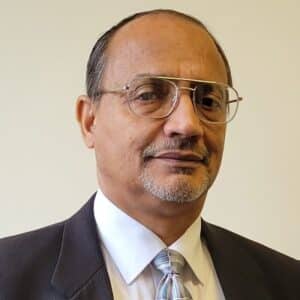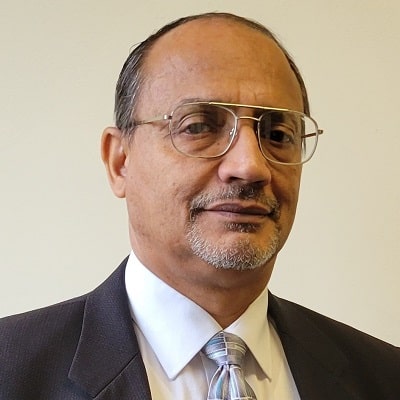 Director Performance Evaluation & Research Division, West Virginia State Legislature
Elizabeth (Biza) Repko; Acting Director, U.S. Government Accountability Office. Elizabeth (Biza) Repko is an Director at the U.S. Government Accountability Office in its physical infrastructure team. She oversees GAO's work examining surface transportation issues, such as the management of the federal-aid highway program and Department of Transportation highway safety activities. Ms. Repko joined GAO in February 2005. She has led reviews on a wide variety of issues including those involving international organizations and counterterrorism. Elizabeth received a bachelor's degree from Michigan State University in International Relations and holds dual master's degrees in public policy and science from the University of Michigan.
Andrew S.  Doctoroff is currently the principal member of Andrew S. Doctoroff Consulting, LLC, which provides professional services to governmental and private-sector entities undertaking infrastructure and other development projects, particularly those that raise dynamic legal and operational issues.  Mr. Doctoroff is also an adjunct professor at the University of Michigan Law School where he teaches a class he created, 21st Century Infrastructure:  The Lawyer's Role.  Since March 2013, Mr. Doctoroff has overseen Michigan's participation in the multi-billion dollar Gordie Howe International Bridge project.  He has served in this role, first, as a senior advisor to Michigan Governor Rick Snyder, a Republican, and then as a private-sector consultant retained by Michigan Governor Gretchen Whitmer, a Democrat.  The Gordie Howe International Bridge project has achieved a lengthy list of critical milestones, including groundbreaking, and Mr. Doctoroff has been an instrumental part of this multi-stakeholder effort.  In helping to visual how the bridge project might catalyze economic growth, Mr. Doctoroff has supervised the completion of comprehensive logistics and urban redevelopment studies.  Mr. Doctoroff has also provided private consulting services to other entities, including Google-affiliated Sidewalk Labs.  Earlier in his career, Mr. Doctoroff served as a law clerk for Hon. Avern Cohn, a federal judge who sat in Detroit, and was later a long-time partner at the law firm of Honigman Miller Schwartz and Cohn LLP.  When in private practice, Mr. Doctoroff specialized in commercial litigation and employment law, was recognized in The Best Lawyers in America and DBusiness, Top Lawyers, and named as one of the Top 100 attorneys in Michigan Super Lawyers.  Mr. Doctoroff has long been involved in community affairs serving, for example, as the President of the Michigan chapter of the American Jewish Committee and as a member of the non-partisan Judicial Selection Task Force and the Michigan State Bar's Crossroads Task.  As a member of the latter task force, he co-chaired a committee that generated a report that culminated in the enactment of statewide legislation establishing specialized business courts.  Mr. Doctoroff, a former journalist for the Detroit News, NBC News and Los Angeles Times, is a resident of Huntington Woods, Michigan, where he served for several years as chairperson of the city's planning commission.  Mr. Doctoroff graduated with honors from Harvard College and Michigan Law School.  
Joseph W. Colaianne  counsels public and private clients in connection with complex public infrastructure projects, including financing, transactional, real estate, regulatory compliance and governance.
Joe has over 30 years' experience in municipal and public sector law. He is well-versed in federal and state statutes governing the financing of public infrastructure, environmental due diligence and compliance, water resources, land use regulations, and municipal water, sewer, drainage and lake level infrastructure projects. Where these laws and practice areas intersect, Joe excels at producing results for clients leading to successful solutions to complex public and private infrastructure undertakings. Joe works with both public, non-profits and private sector clients in the areas of real estate, planning and zoning, environmental regulation, construction, contracts, and litigation. He has significant experience in state administrative tribunals, state and federal trial and appellate courts.
Currently, Joe is assisting property owners in Midland and Gladwin Counties in connection with the recovery, restoration, financing four lakes and dams that were drained or damaged due to catastrophic dam failure in May 2020. Joe is the general counsel for the Four Lakes Task Force which is a Michigan non-profit organization that was appointed by the Counties of Midland and Gladwin to serve as the counties' Delegated Authority in connection with the recovery and restoration of the lakes.
John Sylvia is originally from Boston, Massachusetts. He received a bachelor's degree in economics from the University of Massachusetts-Boston, and a master's degree in economics from Indiana University. For the past 35 years, John has conducted a wide range of work for the Legislatures of the states of Indiana and West Virginia. He has served as a budget analyst of several state agencies and performed tax analysis and fiscal notes on state tax issues that contributed to major tax policy changes in the state of Indiana. John also assisted in forecasting Indiana's general fund revenues and other dedicated state revenues, and he conducted performance audits of state agencies. John is currently the director of the Performance Evaluation and Research Division within the West Virginia Office of the Legislative Auditor where he has been employed for the past 27 years. His division conducts legislative research and performance audits of state agencies. Many of his division's research and performance audits have led to positive administrative and legislative changes, cost savings, and facilitated effective state policy decision-making for West Virginia.
Capacity Building
Build a culture of infrastructure oversight at the federal, state and local levels.
Establish a committee of inspectors general, either modeled after the Pandemic Response Accountability Committee (PRAC) or by expanding the PRAC mandate, to coordinate federal infrastructure oversight, data, and analysis.
Invest more in oversight capacity in the executive and legislative branches, at the federal and state levels, to enable more rigorous and timely investigations and reports.
Build into federal and state laws, regulations, and practices up-front risk assessments, continuous auditing, and fraud detection.
Public Involvement
Build a public website that tracks spending under the IIJA and enables public and private sector analysis of government and contractor spending and performance.
Expand up-front community involvement in infrastructure policy and projects, particularly in establishing project needs, scope, and design.
Educate national, state, and local media about the IIJA to assist in media oversight.
Design & Practice
Encourage states to be more specific about their infrastructure goals in planning documents and performance metric design. Encourage reviews of past state projections for congestion reduction, reliability, safety improvements, and repair to identify challenges and improve future projections.
Monitor and critique performance of infrastructure programs, including formula-based programs, using agreed upon goals and criteria, including repair and safety.
Enlist project owners, auditors, agencies, prime contractors, and lawmakers in executing different aspects of oversight of specific infrastructure projects.
Data & Measurement
Require more timely availability of data on infrastructure condition, safety, and performance management results. Measure the movement of people and the performance of non-car transportation systems.
For electric vehicle charging stations, create a national data warehouse, direct grantees and contractors to supply data on charger use, reliability, and performance, and ensure the data is collected and analyzed.
Leverage technology and best practices from industry regarding useful performance criteria and methods for gathering infrastructure performance data.
Contracting
Provide training for state and local government personnel on project planning and cost estimation to enable effective reviews of contractor bids and make informed selections.
Build oversight elements into infrastructure contracts requiring contractors to report performance data on a timely basis and cooperate with agency and auditor oversight.
Build oversight costs into each contract.
Provide state contracting officer and supervisor training on the collection and analysis of contract performance data (quality metrics, pay protocols tied to milestones, safety performance) and how to deal with subpar performance.
Encourage or require cost estimates to be updated every 3 years.