Launch of our State Oversight Academy!
We are celebrating the launch of our State Oversight Academy (SOA) with new resources and exciting events, including virtual panels, FAST classes (Federal and State Tutorials), blog posts, and more! Check out everything we have to offer to state legislators, staffers, researchers, the media, and the public at large, as we continue our efforts to improve bipartisan, fact-based oversight in state legislatures.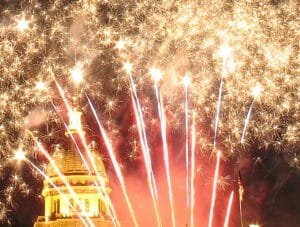 Find out more about the Levin Center in our short video!

Say hello to our State Oversight Academy!  The Levin Center is delighted to launch the State Oversight Academy (SOA) on
Read More »
'Oversight Matters' Podcast
January 30, 2023: How the January 6 Committee Broke the Mold: What It Means for Future Oversight
In-person panel discussion 
The Levin Center for Oversight and Democracy and Georgetown Law Center for Congressional Studies partnered to present a live and in-person panel on how the innovative approaches used by the January 6 Select Committee will affect future oversight hearings by Congress.
Watch the recording here or catch it on C-SPAN!